Blue Angels:  Pensacola, Florida is the home of the U.S. Navy Blue Angels!!! They fly a practice show a few days a week; please click here for schedule.  The Blues typically start their show around 11:30 am. If you rent your boat on a practice day you can anchor near the Pensacola Light House and you will have jets flying right overhead. Our Blues put on an amazing show!!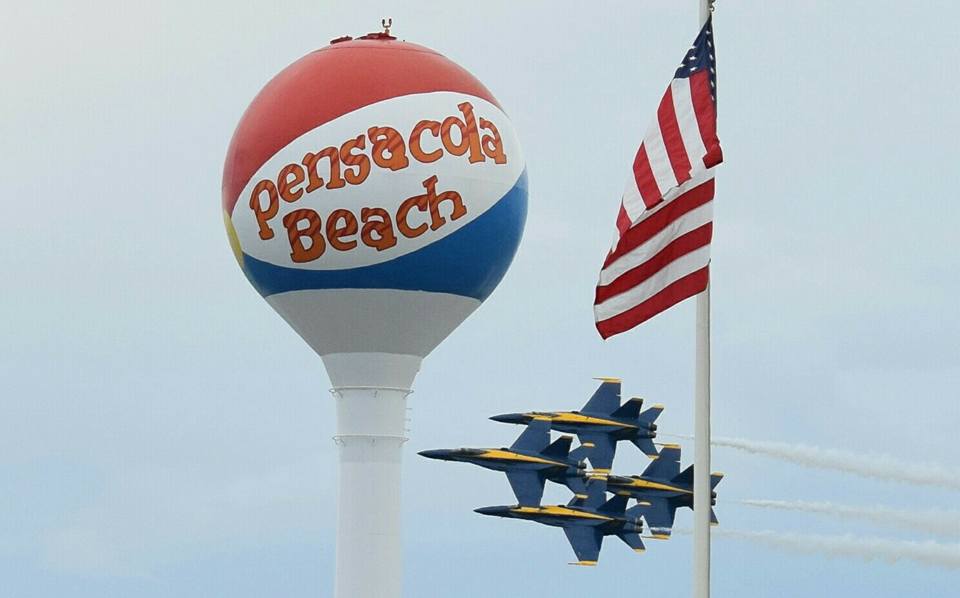 Fort Pickens:  Fort Pickens is a pentagonal historic United States military fort on Santa Rosa Island near Pensacola named after American Revolutionary War hero Andrew Pickens. The fort was completed in 1834 and remained in use until 1947. This is a great attraction to visit by boat! Please click here for the best landing location; just put the nose of the boat on the beach, bury the anchor in the sand and check out some history. There is a freshwater rinse on your way up to the fort so you don't have to walk around with sand in your flip flops 🙂 and there are nice clean restrooms on site.
.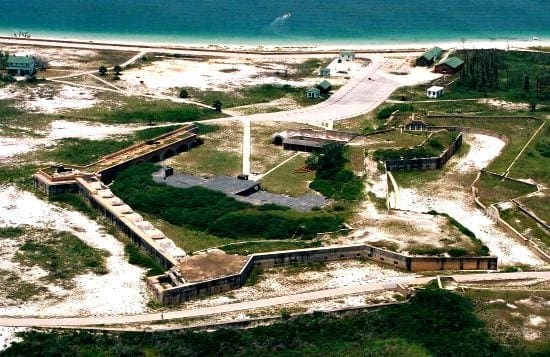 Fort McRee: Fort McRee was one of three major installations constructed by the United States to strengthen defenses at Pensacola Bay following the War of 1812. Very little remains of the fortifications today. Fort McRee is now the hang out spot for most local boaters in our area. Just pull up in the cove, throw the anchor on the beach and have a relaxing day. Part of the old Fort is Located here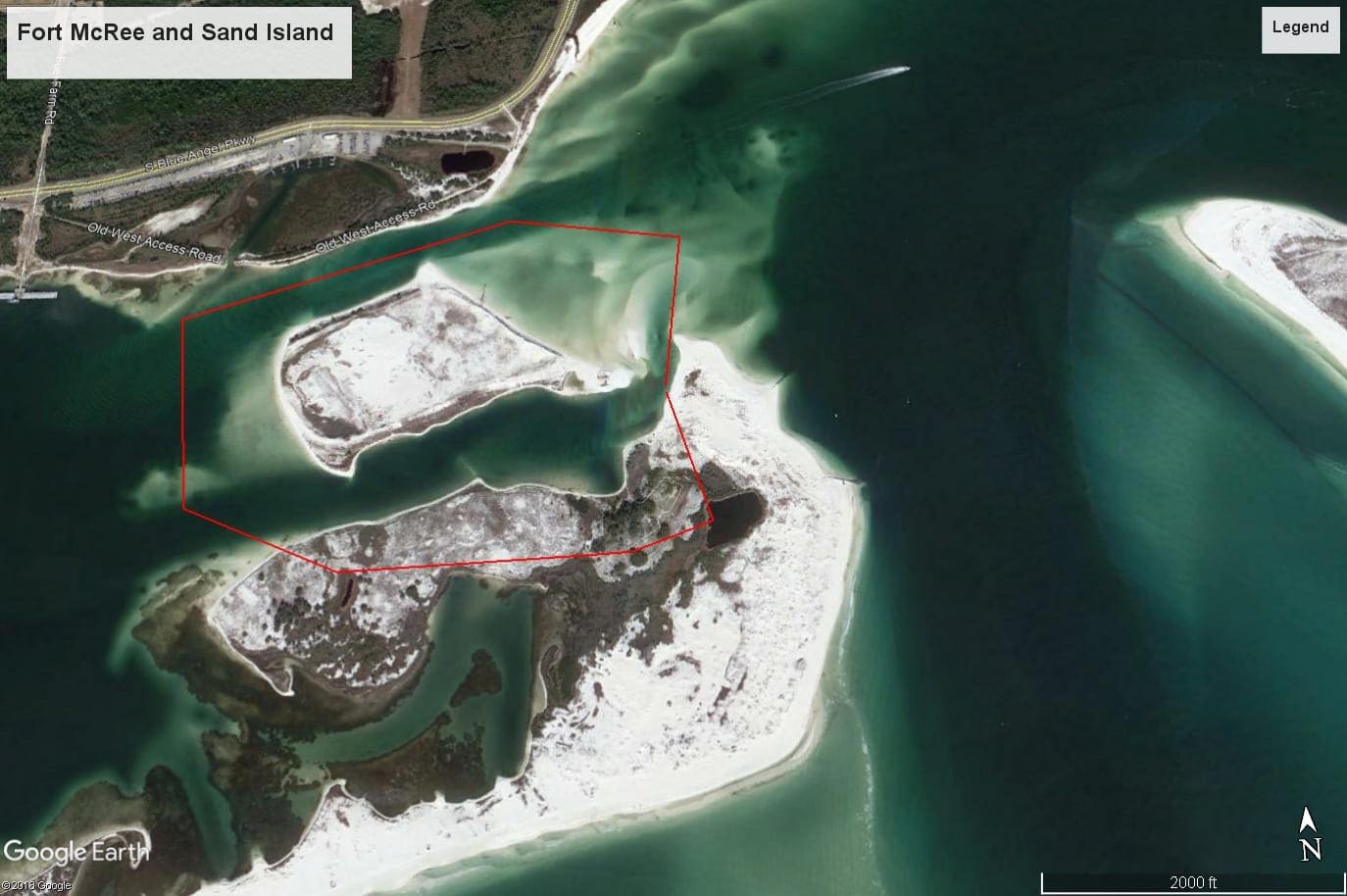 Wild life:  The emerald waters of Pensacola and surrounding area are loaded with spectacular wild life. Dolphins, sea turtles, fish, birds, stingrays, crabs and maybe even a shark or two (don't tell your kiddos) all inhabit our beautiful waters. There is nothing better than watching dolphins play on the bow of the boat in the sunshine.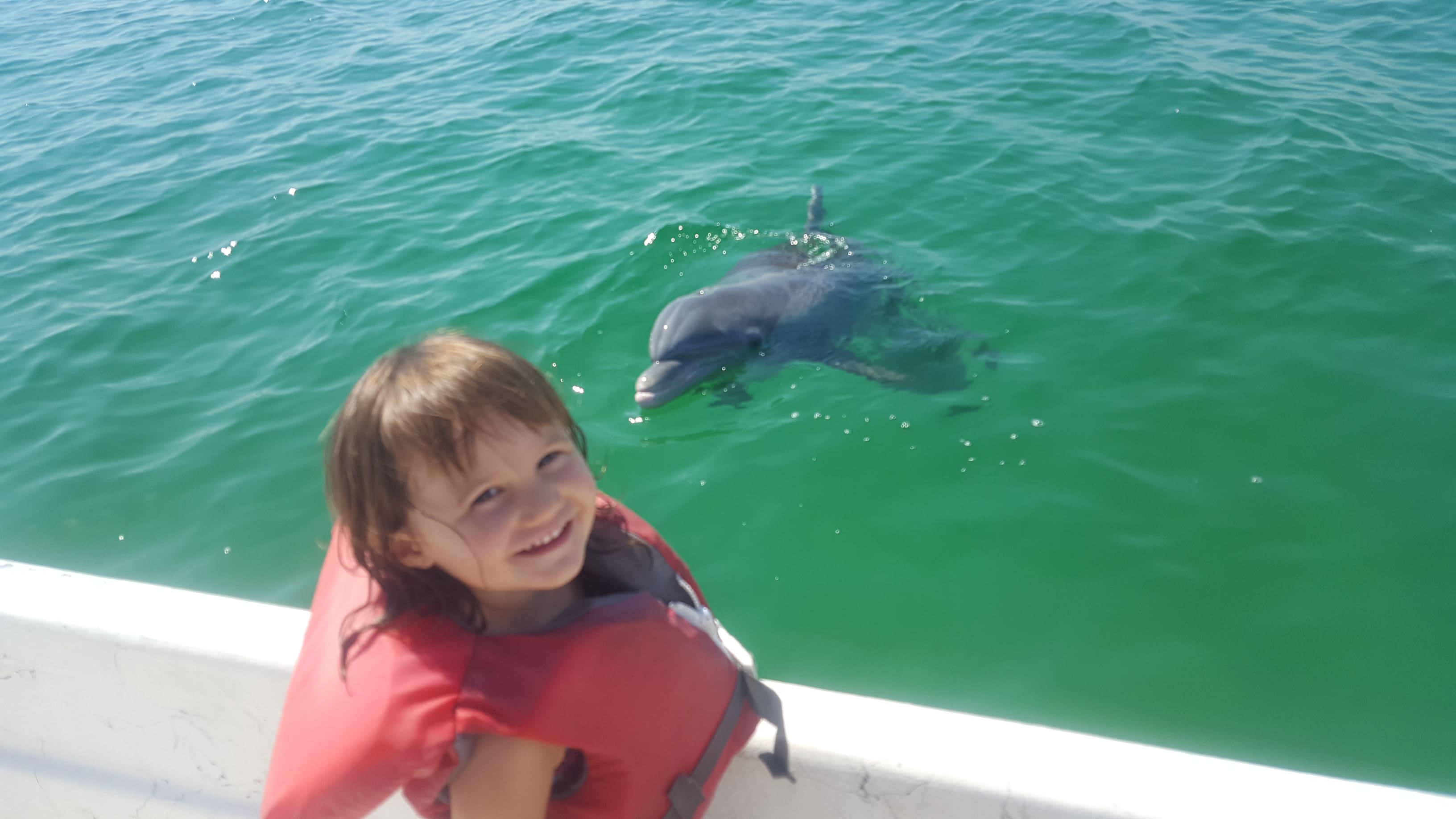 Rivers:  We have two rivers nearby: the Escambia and the Blackwater. Both are beautiful and full of life, including alligators! If you want to take one of our boats out for a day on the river just let is know and we will have it ready for you.